Alcohol Safety RAMP Trainings To Be Held In Ebensburg | News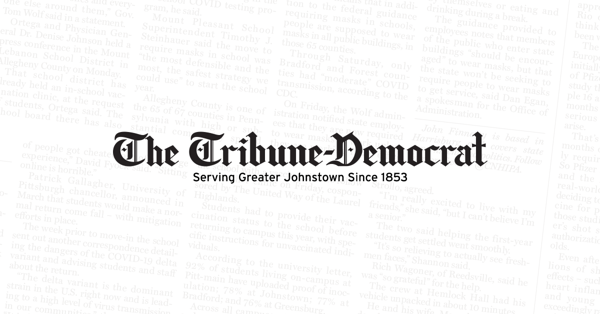 EBENSBURG, Pa. – The Cambria County Drug and Alcohol Program will host a free Responsible Alcohol Management Program (RAMP) server/vendor training in conjunction with The Learning Lamp to help organizations serve as safe alcohol.
The trainings will take place from 6 to 8:30 p.m. on April 4 and June 13 at the Youth Community Center, 300 rue Prave, Ebensburg. They will be led by a RAMP trainer approved by the Pennsylvania Liquor Control Board.
RAMP server/vendor training ensures staff and volunteers know how to serve alcohol safely by recognizing signs of intoxication and ensuring patrons are 21 years of age or older.
"We are thrilled to provide access to this free training to members of the Cambria County community," said Fred Oliveros, Drug & Alcohol Program Administrator. "The training provides individuals with the opportunity to ask questions and receive advice about situations they may encounter when serving alcohol to the public."
For Special Occasion Permit holders or Day Permit holders, RAMP certification is not required, but is strongly encouraged to help reduce potential issues associated with serving alcohol. Certification can better protect organizations from liability, as well as provide potential insurance reductions and reduce alcohol-related hazards in the community.
The number of places is limited to 40 participants for each training. Registration is required and available online at www.surveymonkey.com/r/RAMP4-4-22.
For more information, contact Prevention Coordinator Elizabeth ElBayly at 814-262-0732, ext. 287, or [email protected]
Katie Smolen is a reporter for the Tribune-Democrat. Follow her on Twitter @KSmolen1230.