Anti-racist training continues on campus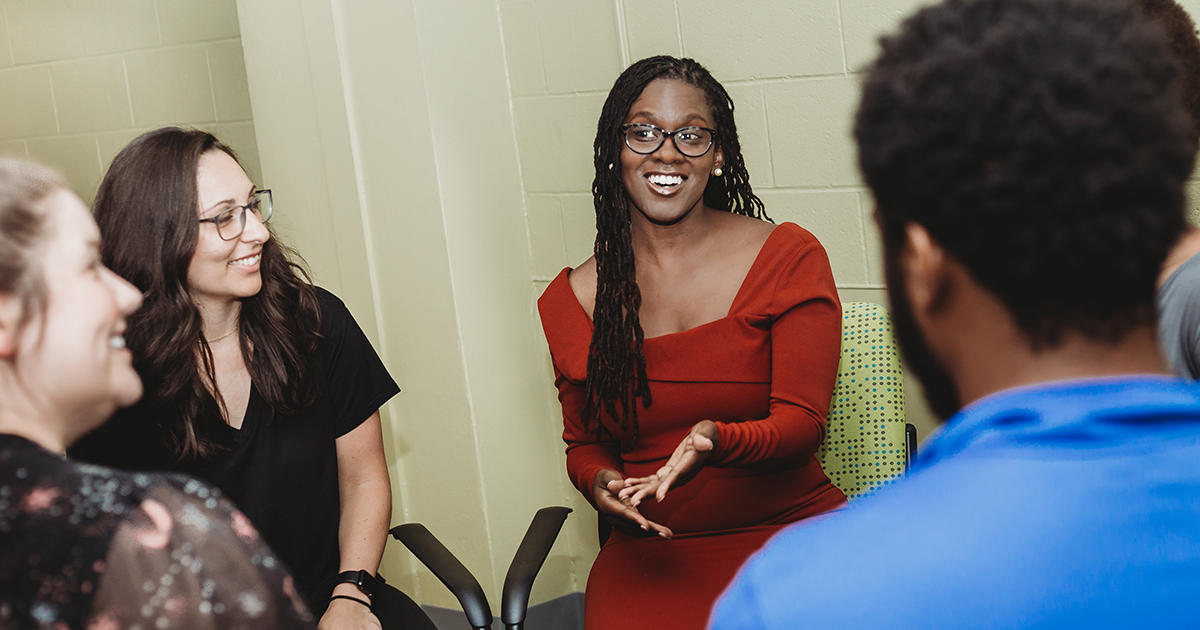 LEXINGTON, Ky. (February 16, 2021) – The University of Kentucky is moving forward with its anti-racism training, deploying additional training to the Board of Trustees, members of the Diversity, Equity and Inclusion (DEI) leadership team, task forces, leaders project and executive sponsors starting this week.
Led by Candice Hargons, Professor of UK College of Education, the training program is a response to a campus-wide initiative to "change the culture" as a united community against systemic racism.
As anti-racism protests swept the country in 2020, it is clear that a return to "business as usual" will not deliver the results the American people are marching for. While the university has implemented diversity training for its employees for many years, the university has recognized that more needs to be done.
In order for us to begin to shift the conversation from what it means to be non-racist to one focused on being actively anti-racist, new teaching methods have been put in place.
"This training weaves encouragement, models of identity development and intentional care to help people fight racism in the long term," said Hargons. "Most diversity and inclusion training avoids identifying, comprehensively defining and recognizing the impact of systemic, interpersonal and internalized racism. Anti-Racism training addresses fear and courage, how systemic racism has organized everything from neighborhoods to programs and incorporates intersectionality. In addition, this training incorporates psychological research to help participants understand their resistance to adopting an anti-racist mindset and how this has psychosomatic origins.
The two-day training session was first presented to senior managers in August. During the six hours, Hargons said administrators were engaged, ready to be transparent about the need to step up their anti-racism efforts and focused on creating implementation plans and next steps in terms of additional training on the campus.
President Eli Capilouto, who was part of the initial group to receive the anti-racism training, felt deeply touched by what he had learned and encouraged that the training would help evolve the campus into a more inclusive space and fair for all.
The Anti-Racist Mindset Workshops led by Dr Candice Hargons are important opportunities for participants to learn more about how they can help ensure that we are a community where all are accepted and seen. offer the same opportunities to succeed, "said Capilouto. "Dr. Hargons creates spaces that encourage open and honest conversations among colleagues. We are grateful to her for her invaluable expertise, and we appreciate the time and talent she has devoted to this work.
As trainings continue with administrators and external stakeholders, Hargons hopes that the changes on campus will be quantifiable and that a change will occur in the way the various members of the campus community are viewed.
"I want the outcome of these trainings to be a qualitative and measurable change in the way the staff, students, administrators and faculty of the world's majority (racially / ethnically marginalized people) are treated, respected, paid, recruited and retained. "
While Hargons' responsibility is to train those in policy-making positions, she notes that the university has incredible administrators, like George Wright and Nicole Martin, who are developing a process for the entire campus to receive. similar training.
"No matter where you are in the arena of race relations or anti-prejudice behavior, Dr. Candice Hargons' session is so informative you'll learn you still have things to unpack that initiate deeper growth," said George Wright, Acting Vice President for Institutional Diversity and Senior Advisor to President Capilouto. "In my case, I have been an expert on race relations in historical and contemporary contexts for over three decades, and I have learned a lot. It is important that everyone on campus receives this training in this type of environment, where peers will learn not only from the person providing the training, but from each other.
With the creation and expansion of the Anti-Racist Training Program, the university is moving in the right direction, however, the struggle for racial justice and equality is far from over. Last year's protests led by Black Lives Matter supporters echoed the current plight of the oppressed, much like those organized by Martin Luther King Jr. just a few decades ago. As we celebrate Black History Month, it's important to see how far we've come, but just as important to see how far we still have to go.
Serving as a stepping stone on our journey to becoming a truly united community against systemic racism, Hargons' training is just the beginning.
"Racial equity cannot be achieved through two-part training," Hargons said. "The training is the catalyst for sustained anti-racism action and provides key insights into the process and accountability structures needed to transform the UK. "
The university announced in June a campus-wide initiative around diversity, equity and inclusion. Members of the UK community are involved in several projects and initiatives, ranging from increasing the diverse supply of faculty, students and staff to a more intentional diversity master plan around the physical campus. To learn more about this master plan, click on here.