atelier examines how art and business fit together | Local News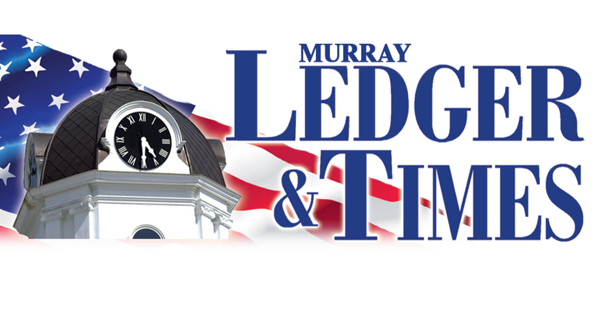 MURRAY — People from various local organizations participated in a Kentucky Small Business Development Center workshop on Tuesday examining the symbiotic relationship between business and the arts.
The workshop was titled "Art Builds Business. Business Builds Art" and was led by Paducah-based Aaron Harned and London-based JC Phelps. About 15 community members attended, and after a presentation from the SBDC, participants broke into groups to discuss effective ways that business and creative people could communicate and collaborate more effectively for the benefit of all residents and to encourage tourism.
Phelps, he was thrilled when he joined the SBDC because of how the agency recognizes the significant impact tourism has on Kentucky's economy.
"I was so excited to be a part of this because we're the first SBDC in the United States…to say, 'We want to put creative entrepreneurs first and we want to put tourism first,'" said Phelps. "Because those two things have huge implications with small businesses (and tourist attractions and other businesses) being run by creative people. There are local restaurants, the arts, (other) institutions, and they play together really well if you look at it from a tourism perspective. Our hope is also to uplift creative entrepreneurs to make sure they realize they are valid, have a business model, and can make a lot of money.
Phelps cited analysis from the U.S. Department of Commerce's Bureau of Economic Analysis showing comparisons of industry sectors in 2019. Arts and culture was No. 2 at around $919.6 billion, just behind retail trade with approximately $1.162 trillion.
"When we compare industries here, the creative economy — we're talking about the arts and culture sector — is $919,688,832,000," Phelps said. "It's a huge percentage of the economy of the United States, and you can also see that it's actually (ranked) second. So when somebody tries to put creative business or the arts down, I say : " Really ? We are the second largest industry in the United States. And here is the kick. … I would say there are a lot of retail businesses run by creative people, and if those two things weren't separated, arts and culture would be #1."
Harned asked workshop participants to name some of the things that set Murray apart from other communities, and he noted many strengths, including having a "collaborative spirit," "multi-generational energy," the public library, the lakes, the Farmers Market, the Art Guild, performing arts opportunities, local school systems, churches and Murray State University. After the group broke up for discussions, he said, "I overheard a perspective that community businesses are kind of the 'skeleton' of a community and provide infrastructure, but the Community arts and culture are the 'meat' and really give people an incentive (to stay) and improve the quality of life and make people want to live in a place. I think it's a really great perspective on how to work together and how (arts and business) depend on each other.
Phelps said he was a food writer when he wasn't doing his job at the SBDC, and he thinks the restaurants and food selection in Murray are very good, especially compared to where he lives in the Russell County. One participant said she thought her perspective was interesting because many locals might say they love their local restaurants but wish there were more.
"That's the beauty of a tourist's perspective," Phelps said. "Even in a setting like this (workshop), you always want more. … We so often take for granted (what we have). That's the beauty of tourism – while we attract people to our communities, we can also be "local tourists" and support the creative entrepreneurs who make Murray what it is. »
The workshop was co-sponsored by the Murray-Calloway County Chamber of Commerce, the Murray Convention and Visitors Bureau (CVB), Murray Main Street and the Murray Art Guild.
"From both angles, a community that is diverse and offers both business and art is really appealing to people," said Chamber of Commerce President and CEO Michelle Bundren.
"I think it was great for all of us to come together and work together to run this workshop for creatives and business owners and show them how they can work together," said Deana Wright, Principal of Murray Main. Street. "Having this collaboration between creatives and business owners is important for Murray to move forward in this new post-COVID world, and we're thrilled they're doing it."
"The Murray CVB were thrilled to be able to be a part of something like this," said Kayla Speis, CVB's director of marketing and communications. "It's a great way to marry the business community and the creative community and those like-minded people to improve their businesses or bring something fresh and new to the community that we can capitalize on. t is a good thing for us on the tourism side to bring our visitors something new that they can enjoy during their stay here.
"Even if (the community doesn't sign up for an SBDC follow-up workshop), any time you can create community dialogue between various entities, that has got to be a good thing," said Debi Henry Danielson, executive director of the Murray Art Guild. .