Auxin-specific applicator certification training begins in January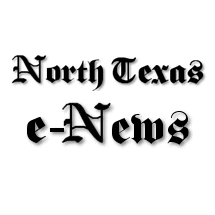 The Texas A&M AgriLife Extension Service will provide growers with several opportunities to complete their auxin-specific certification training for the 2022 growing season, both in person and virtually.
The first of the five trainings will take place on January 21 and the other trainings will take place on February 14, March 10, April 8 and May 13.
Each one hour training will be billed at $ 10 and will start at 9 a.m. In-person trainings will take place at the Texas A&M AgriLife Research and Extension Center for Lubbock, 1102 Drew St. Online versions will be via Zoom.
To participate in one of these trainings, participants must pre-register at least one day before the session and choose whether they will attend in person or online. Online participants will receive additional instructions.
This is an annual training that certifies participants to use auxin formulations approved for the 2022 growing season, said Pete Dotray, Ph.D., Texas A&M AgriLife Research weed specialist, Lubbock. A continuing education unit from the Texas Department of Agriculture will be provided under the Laws and Regulations category.
Restricted use of dicamba
In 2020, the United States Environmental Protection Agency, EPA, renewed three labels of dicamba, Engenia, Tavium, and XtendiMax herbicides, and updated application requirements. These dicamba products continue to be labeled as restricted use pesticides in addition to being state limited use and require auxin specific applicator training each year before being used by certified applicators only. .
Additionally, 2,4-D choline ?? Enroll Duo and Enroll One ?? for use on 2,4-D tolerant crops also continue to be included in these mandatory annual auxin trainings. These 2,4-D herbicides are labeled as limited use pesticides by the state and may only be sold and used by certified applicators or those working under the supervision of a certified applicator.
All of these trainings will meet both the EPA's requirements for mandatory dicamba training as well as the Texas Department of Agriculture's requirements for approved formulations of dicamba and 2,4-D.