Highcliffe St Mark pupil's cracking invention gets classmates on a model workshop with Wallace and Gromit's Ardman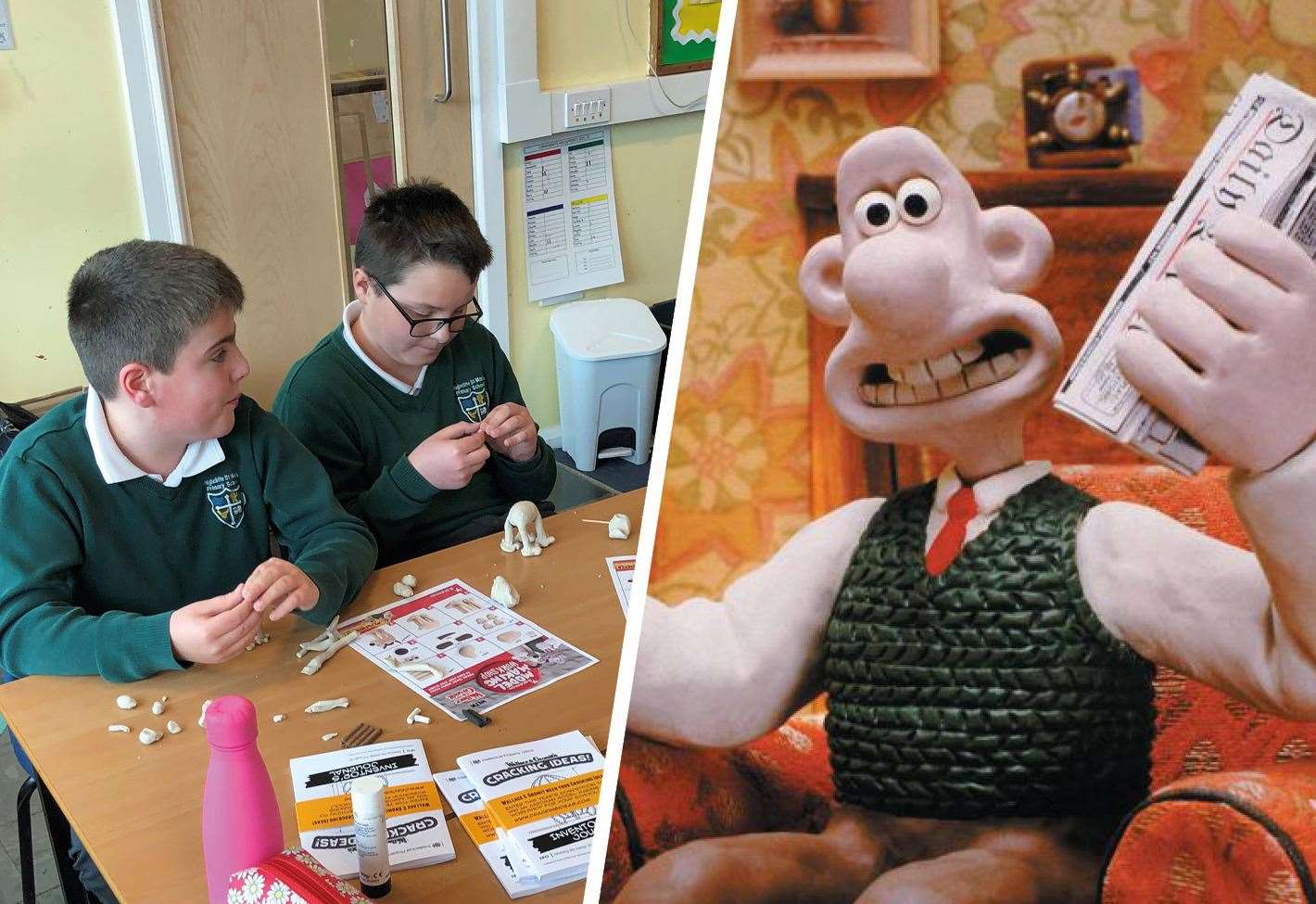 CREATIVE Highcliffe pupils had a great day when they were treated to a modeling workshop with the team behind the family favorite Wallace and Gromit.
The visit to the award-winning Aardman animation studio came after one of Highcliffe St Mark's Primary School Year 6s, 10-year-old Freya Jones, won a national competition for budding young inventors.
Freya's innovative idea for a Lit Bag came out on top from 1,500 entries across the UK in the Wallace and Gromit Cracking Ideas 2021 competition organized by Aardman and the UK Intellectual Property Office (IPO) ).
The bag automatically lights up when opened to help people find items and, as Freya explained, it "uses the same technology as a refrigerator door."
Supervised by the team, who also breathed life into iconic characters such as Morph and Shaun the Sheep, the children set to work creating their very own Gromit.
Principal Karen Boynton said: "We were delighted to learn that one of our students, Freya Jones, had won this prestigious national competition and to learn that our school would receive such a brilliant award.
"Experiencing firsthand how the talented model makers bring the famous Wallace and Gromit to life was a unique and special opportunity for our Grade 6 class – and indeed for us, the 'big kids' of the teaching staff. Wallace and Gromit are welcome at Highcliffe at any time.
The IPO competition encourages young people to draw inspiration from the world around them to "make life better" by drawing on everyday inventions.
Merlin Crossingham, competition judge and creative director of Wallace and Gromit at Aardman, said: "It was great to see everyone having such amazing fun the day the world of Wallace and Gromit came to life, and the he school can be rightly proud of budding inventor Freya Jones and her ingenious Lit Bag, which I'm sure Wallace and Gromit would find very useful!
---
---