Making Room for STEM: Los Altos Teens Launch Educational Organization | Schools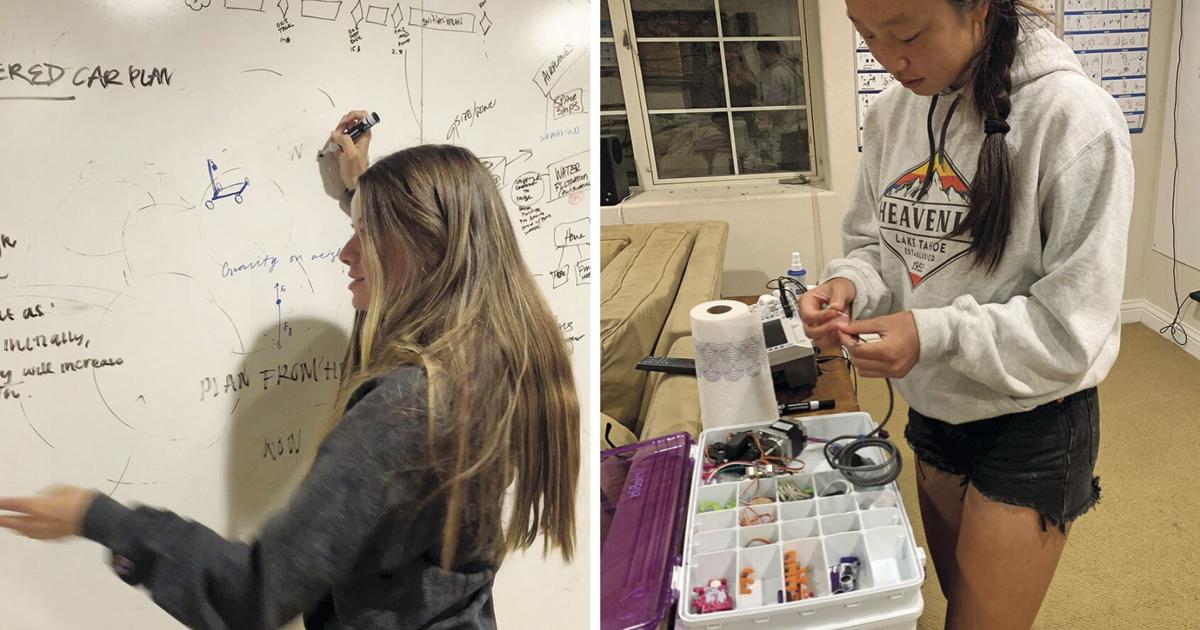 Growing up in Silicon Valley, Los Altos High students Alyssa Springer and Lauren Han were surrounded by a STEM-centric world from a young age. However, rising seniors said they realized the barriers many young people face in pursuing a STEM field – both as a member of a marginalized community and due to financial constraints.
The imbalance inspired the people of Los Altos to create their own organization, Next Gen [in] STEM, to give others the same opportunities they have been given. They specifically target students in grades 3 to 7.
"We also hope to create a more positive reaction towards STEM fields, because we have always heard of people saying that STEM is too difficult or (there are) only men in STEM, but just a kind of one-to-one understanding. young age that it can actually be fun and incorporate the arts and make it a more fun experience (is essential)," Springer said. of community within Los Altos."
Both Springer and Han said they often observed a difference in the way they were treated compared to their male counterparts and noticed the gender disparity in their STEM classes.
"When you're minorities on the pitch you feel extra pressure to perform well because you're representing everyone, but we're hoping to expand STEM so they don't feel that pressure that they have to represent everyone" , Han said. "It's just that everyone has an equal chance and an equal experience."
next generation [in] STEM sessions started last week. Interested participants or their parents can contact the teens to join their mailing list, Springer said. They offer individual and group registration, for groups of three to 10, and charge a recommended fee of $25 per student.
"We really wanted everyone to be able to do it, so we have a fee, but we're really willing to give it up," Han said. "We really want everyone to be able to get into STEM and just learn a little bit more, because we think that especially with big economic hurdles, it's really hard to get into STEM when you don't have (the resources). "
Springer and Han followed both AP Physics and AP Calculus and said they had a solid enough understanding of the topics to be able to pass on their knowledge to others.
"What was decided was that we provide lesson plans that help students learn more about STEM and keep them engaged and following our plans," Springer said.
She added that students will brainstorm solutions, create products, test their designs, and then make improvements to those designs. In doing so, Springer and Han said they would incorporate mathematical or scientific principles into each lesson to help students see physical applications of what they are learning.
Currently, the teens said they are creating lesson plans for this weekend's Apricot STEM fair and developing curriculum ideas for their regular classes, such as gravity cars that teach their students about conservation principles. Energy.