Nike and Molly O'Halloran are launching a knitting workshop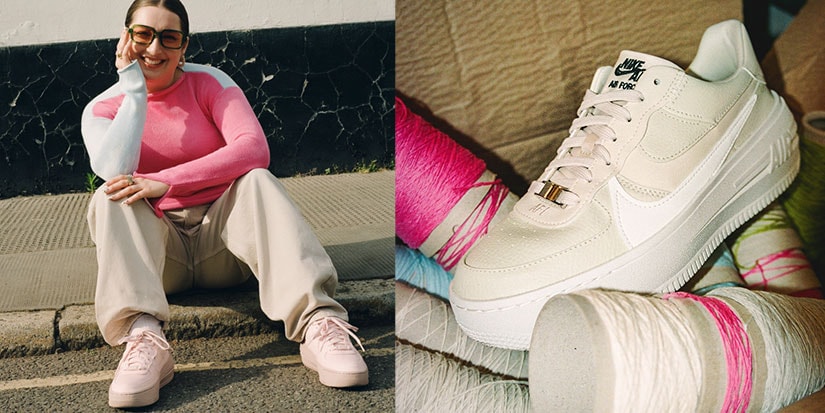 Creator of sustainable knitwear Molly O'Halloranbest known for its vibrant two-tone pieces, is teaming up with Nike and OFFICE for a knitting workshop open to budding designers.
Available to students with a demonstrated interest in knitwear and sustainable fashion, the hands-on workshop will provide insight into O'Halloran's creative process and offer guests the opportunity to network and develop their portfolio skills. The workshop will take place at O'Halloran's studio in central London. To have a chance to attend, entrants must be able to make it to the studio, be a practicing creative or in the early years of their education, and have a passion for knitwear and sustainable design.
The workshop aims to celebrate the designer's partnership with OFFICE which focuses on the new Nike Air Force 1 PLT.AF.ORM silhouette. "Molly represents the next generation of scammers who are redefining what work means to them, which is a space within the industry at OFFICE that we champion," OFFICE said in a press release.
For more details on how to enter, check out O'Halloran's Instagram page. In other news, find out about the latest partnership between Dr. Martens and Central Saint Martins.