Oksana Maksymchuk, Fellow Harman, Leads Poetry Writing and Conversation Workshop – The Ticker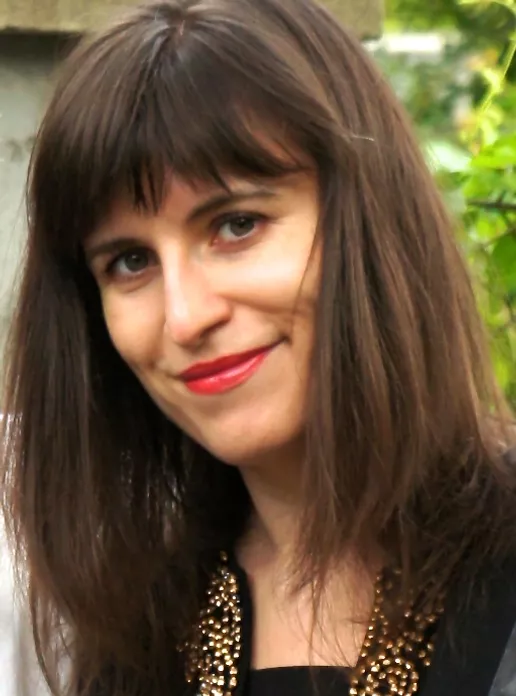 A recent Harman event with Ukrainian American poet Oksana Maksymchuk from Budapest took place on April 28 at 12:30 p.m. on Zoom. Maksymchuk held a reading, conversation, and writing workshop with students from Baruch College while taking refuge with her family due to the ongoing Russian-Ukrainian war.
Maksymchuk is this semester's Harman Creative Writing Fellow. Through her work, she has shed light on this difficult subject by writing about her personal experiences and demonstrating the gravity of the relentless war that is unfolding.
She is a writer and translator whose work has appeared in various literary journals, such as The Cincinnati Review and Blackbird. She has translated three different collections of Ukrainian poetry, one of them focusing on recent transgressions unfolding right now, titled "Words for War."
Esther Allen, a Baruch teacher and director of Baruch's Sidney Harman Writer-in Residence Program, moderated the event.
During the conversation that took place, students and staff had the opportunity to ask Maksymchuk all questions related to his poetry. In response to one of the questions posed, she explained that she had only been writing in English for a few years.
She stopped writing in Ukrainian in protest, after losing her friend to sudden and unprovoked ideological changes. Maksymchuk said this is not permanent and may change in the future.
"I think now it's deeper than that, that I feel in many ways that those are my commitments with my son," she said.
Maksymchuk wants to tell him stories; these conversations often take place in English. It also hits her creativity as some of these interactions inspired her to write various pieces of poetry.
Allen was intrigued by the poem, "Active Shooter Drill at my Son's Elementary School", and how it connected the brutality of World War II to the violence in the United States today through the eyes of a child. She also mentioned that the United States is the only country that has active shooting exercises and asked Maksymchuk to elaborate on the creation of this poem.
The poet told how his son was going to an American school at the time and was unaware that there were active shooting exercises.
"I realized he was ready like he was ready to die or survive these intense experiences," she said.
Her child was in a Ukrainian school this winter and the parents started getting a message on their phones saying the school had explosives planted in them. At first, she explained, it was shocking, but then it started happening every day. Parents rushed to collect their children, and in late January schools began to prepare for war.
The anxiety that accompanies such situations can be extremely damaging, especially when children go to school to learn, but must also be prepared to take precautionary measures at all times.
"Imagining these situations comes at a cost to these children," Maksymchuk said. "The risk that every parent and every child must learn to live with in order to accept living in this society."
Another question posed was, "Throughout your life, what has driven you towards poetry and what power do you think poetry holds in the world?"
Maksymchuk talked about her father as a professional poetry reciter and how she grew up listening to him recite at home. She also had a growing parakeet and every time her father recited, she climbed and chirped in unison.
She explained that her father and the parakeet made her sensitive to the power of poetry.
Although the bird could not understand the words, it was still affected by the presence of the reciter.
"It says too much about the power of poetry, it moves you in ways you can't quite understand," Maskymchuk said.