Punxsutawney Salvation Army Lieutenants have a long history with the organization | News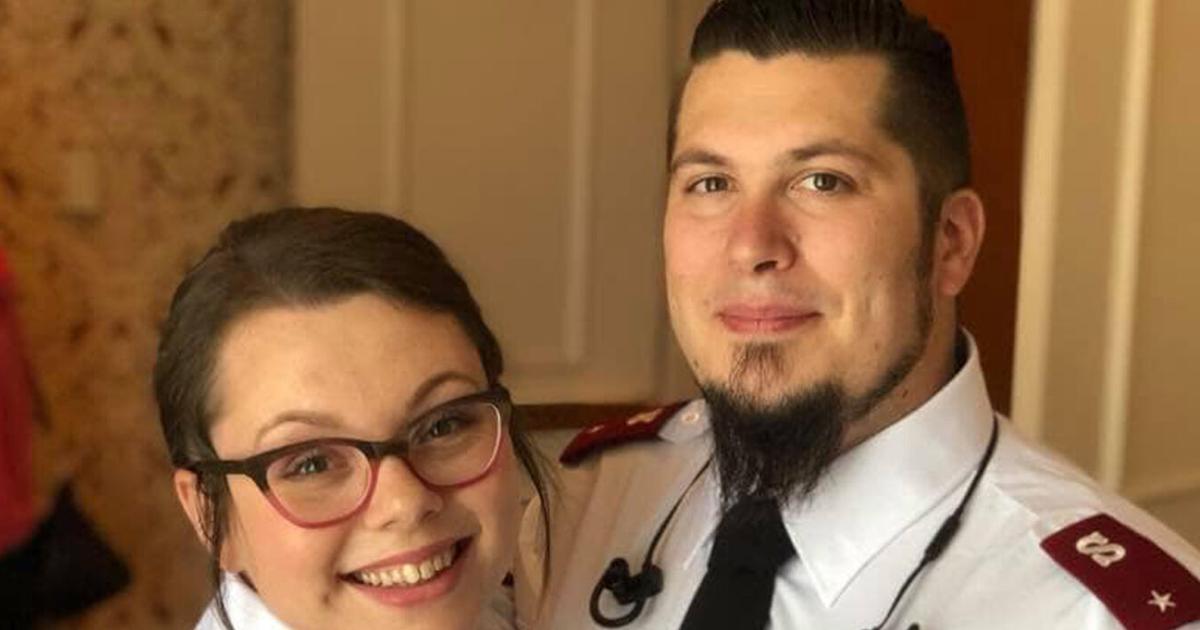 PUNXSUTAWNEY – Punxsutawney Salvation Army Corps officers showed up at a Facebook Livestream event recently, answering questions from community members and sharing some of their upcoming program plans.
Lt. Stacy and Matt Stacy said they decided to hold the livestream as a "fun little question and answer" for the community to get to know them and the corps. They became the Salvation Army's new lieutenants this summer.
"We serve pastorally as well as administratively, so you'll see at reception, you'll also see on weekends, looking after those who attend our Sunday services. So we wanted to connect and interact with our community. We try to get out as much as possible," Matt Stacy said.
Stacy Stacy said she grew up with the Salvation Army as her church and would attend with her mother, sister and grandmother.
"I felt loved and safe at the Salvation Army. I think I was there most days of the week, my officers probably got tired of me, but it was a place I could go to be myself and help with things that were going on," said said Stacy Stacy.
Matt Stacy said he was also still involved because his parents attended the Salvation Army and programs when he was born. His parents became officers and the family moved to Pennsylvania for their appointment.
He later started working for the Salvation Army on a summer program, which both Stacy said was a great summer. It was then that he became involved in full-time youth ministry, and later the couple decided to make the leap to full-time officership.
"So we've been affiliated with the Salvation Army for a while," Matt Stacy said.
The couple were commissioned and ordained officers in 2018, making it their fourth year as officers. July will mark their fifth year and Punxsutawney is their third date.
The Stacys spent two years in New Castle focusing on children's programs and development, before being invited to a project in New Kensington. This was a project where the SA bought an elementary school, and they worked under another group of officers to focus on children's programs again.
"A lot of evangelism has taken place there. We did outreach outside…we did a bunch of stuff, barbeques and sang songs and block parties," Matt Stacy said.
They each shared some of their favorite Bible verses, with Stacy saying one of hers was Psalm 139:1-14 and Matt said one of his was Colossians 3:16.
They also introduced their two children, Stella and Connor, who they say are sometimes their partners in ministry. Their children briefly appeared on the creek with them to help tell the stories of their church, such as singing, praying and preaching.
"We're sort of starting from zero, COVID has hit this place pretty hard so we've had a drop in attendance and programming, but we're looking to turn the tide with evangelism efforts," Matt Stacy said. .
One of Matt Stacy's favorite parts of their Punxsy ministry is that he can play music and incorporate live music. Music is another aspect that has prevailed in his life for a long time, and he likes to mix it with their ministry to reach people.
February marked the start of children's programming, which includes Club 316. Club 316 is a weekly after-school program for children that provides them with additional opportunities to continue to develop and learn life skills through projects badge. This program is free and begins on February 9 with the doors opening after school at 3:45 p.m. and the program starting at 4:15 p.m.
They are both excited that this program is starting and working with local youth.