State Infrastructure Awareness Workshop by IFS, DEA – Chandigarh Chapter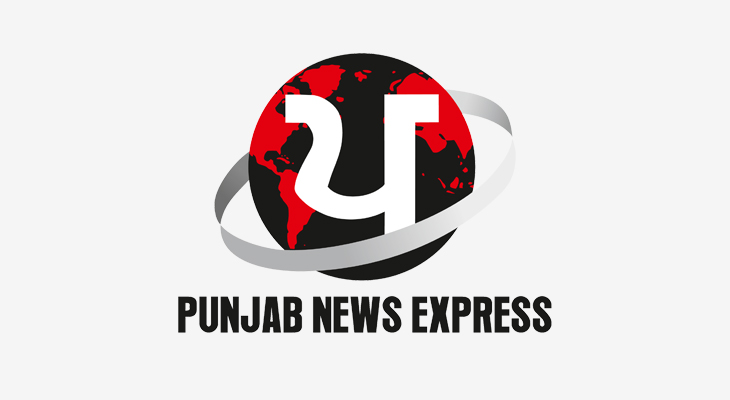 CHANDIGARH:- The Infrastructure Finance Secretariat (IFS) of the Department of Economic Affairs, Ministry of Finance, in partnership with Chandigarh, organized the Infrastructure Awareness Workshop in Chandigarh on Friday.
The workshop was opened by the guest of honour, the Chief Secretary of Punjab, Mr. Vijay Kumar Janjua and over 60 senior officials from the state governments of Punjab, Himachal Pradesh, Uttarakhand and from the union territories of Chandigarh, Jammu and Kashmir and Ladakh participated.
During his opening speech, the Chief Secretary of Punjab suggested that infrastructure development is inherent in economic growth as it is a job generator. While most projects were funded through the budget, private investment would flow to states with a strong public PPP policy. Field experience necessitates the need for a framework for renegotiation as well as dispute resolution mechanisms.
The workshop then proceeded to a panel discussion moderated by JS (IPP), Infra Finance Secretariat, on the topic "Private Investment in Infrastructure", with the participation of the Principal Secretary for Finance, Punjab; DG Budget J&K, Prof K Vaidyanathan (ISB Mohali), Advisor Niti Aayog, CS Babu Nagesh Director (PPP Cell) Karnataka.
Some of the key participants from States/UTs included Mr. Ajoy Kumar Sinha, Principal Secretary for Finance, Punjab, Mr. Rohit Meena Additional Secretary for Planning and MC Ravishankar Additional Secretary for Finance, Uttarakhand; Mr. MY Ittu Director General of Budget (Jammu & Kashmir), Shri Babu Nagesh, Director PPP Karnataka.
The Principal Finance Secretary of Punjab observed that land pooling was successful when landowners were partners in development; and that Punjab was a pioneer in the region with the development of around 10,000 acres of land. The director of PPP Karnataka, who was invited to share his best practices in PPP, talked about a continuous monitoring mechanism including PPP activation mechanisms down to the district level. Strengthened TAs can be instituted to ensure quality technical advice for successful PPPs.
DG Budget, J&K mentioned that in light of J&K's new administrative status and the state's own security situation, the government has focused on encouraging investment with a new industrial policy, land bank common of over 20,000 acres and numerous industrial incentives.
Professor Vaidyanathan from ISB pointed out that creative thinking could solve part of the resource mobilization problem. Mr. Peeyush Kumar, JS (IPP), Department of Economic Affairs, Ministry of Finance (GoI) pointed out that many vacant properties were found at district level such as empty stadiums, buildings etc. which could be monetized to generate resources. Professor Vaidyanathan added that the same properties can be both securitized and monetized; and securitization can help create additional funding channels for local governments. NITI Advisor Aayog, emphasized the importance of PPPs in stimulating private investment through effective structuring of projects for which NITI and DEA are available. He further stated that long-term contracts benefit from the life-cycle cost, thus increasing the value for money.
Mr. Baldeo Purushartha, Joint Secretary, Department of Economic Affairs, Ministry of Finance (GoI) explained in detail the PPP ecosystem maintained by the GoI, the sustainability gap financing programs and the IIPDF to help support the project development costs. JS(ISD) also briefed the state governments on the mechanism for utilizing the newly formed transaction advisors as well as the mechanism for utilizing the financial support under the PPP project financial support funds and programs.
The post-lunch session included a demonstration of the India Investment Grid (NIP) portal as well as the GatiShakti BISAG portal by officials from the Ministry of Economic Affairs, Invest India and BISAG.
As part of the workshop, presentations were made by senior officials from key infrastructure ministries such as Ministry of Housing and Urban Affairs, Department of Water Resources, River Development and invited participants from States and UTs, followed by an interactive session with a discussion on bottlenecks faced by States and possible resolution mechanisms.
Punjab has a strong infrastructure regulatory authority and has requested assistance in developing projects around ecotourism and assistance in capacity building of officials from other state departments. Himachal Pradesh has requested clarification on force majeure clauses in concession agreements and Indian government assistance in renegotiation. Uttarakhand has asked for help regarding the structuring of the cable car and the convention center.
The forum allowed state officials to interact with officials from key infrastructure ministries and their executing agencies, representatives from NITI Aayog, IIG, etc. .
The workshop ended with the distribution of souvenirs to State delegations.