Street Schedule, MW Budget Workshop Water Rate Topics | Local News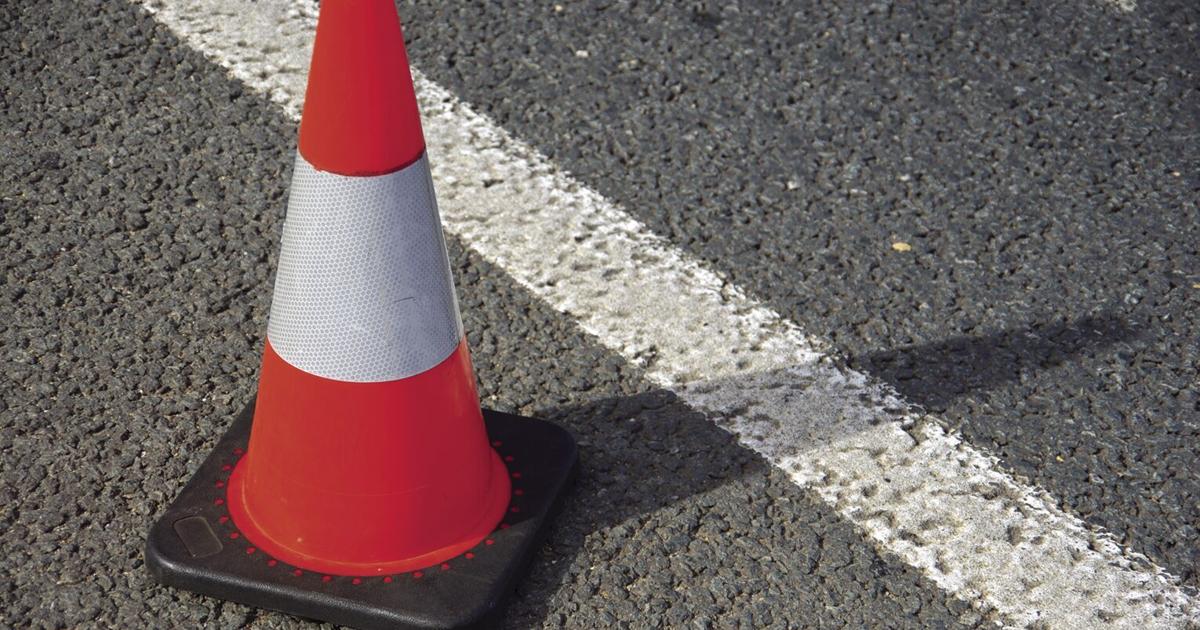 MINERAL WELLS — Street repairs, water and sewer rates and getting creative with employee compensation highlighted budget planning Tuesday for Mineral Wells City Council.
"As a city, we've struggled — but with our economy as it is today, I think it's important to recognize that our citizens have struggled," City Manager Dean Sullivan said. during its fifth budget workshop.
During the following presentation, Sullivan and Chief Financial Officer Jason Breisch made recommendations for keeping residential water rates unchanged, particularly after water rates rose 7.7% this fiscal year.
A 1% hike on sewage bills was proposed, while the $2.50 drainage fee on city bills was to remain intact.
Sullivan first presented what he called a "very, very preliminary draft" of a five-year street repair plan. It included a new partnership with Palo Pinto County in which road commissioners will rebuild 3.5 miles of the city per year. City staff will meet with county officials in mid-July to plan the routes, he said.
The new interlocal agreement with the county calls for the city to pay for materials while county road crews provide labor and equipment.
The city manager said residents often ask why the city's road repair plans didn't attack multiple city neighborhoods at once instead of focusing projects on specific neighborhoods.
"It's all about efficiency," Sullivan said, explaining that scattering the work would slow down the overall plan and increase its cost. "These (priority roads) are the main entry/exit routes into neighborhoods."
Finding and keeping city employees has been a long-standing challenge, with department heads routinely reporting the expense of training people who are then recruited by higher-paying cities.
Ward 3 Councilor Beth Watson proposed removing expensive, but rarely used, short-term disability insurance from benefits. Instead, she said, premium expenses for spouses and family members could be brought down to an affordable level. Single employees might see lower deductibles themselves, she added.
Mayor Pro Tem Doyle Light asked Sullivan if he "plans to do anything" about employee compensation.
The city manager indicated that he will know more later.
"I feel like maybe we can do a little something," he said. "It's just that the extent (is indeterminate)."
In recommending no changes to residential or irrigation water rates, Breisch said the city intends to begin applying an allocation penalty to the seven wholesale water providers who sell more than Palo Pinto Lake water than their contract specifies.
The city buys untreated water from the lake's water rights owner, Palo Pinto County Municipal Water District No. 1, and sells that water to seven wholesalers. He has contracts with five of the seven, but Breisch said he intends to get the other two.
"There is a penalty clause," Breisch said. "It's never been enforced. It's not about the money, it's about our need to survive. And, all the while, each of us is waiting on Turkey Peak (Reservoir). We just know that it happens."
This proposed lake is expected to produce 83% more water than Palo Pinto Lake, at 6,000 acre-feet per year, or just under 2 billion gallons.
"We are still targeting a construction date of 2025," Water District spokesman Kenneth Martin said Thursday by telephone. "We are currently in the process of acquiring the properties."
Meanwhile, Light reminded the council that the city's water treatment plant is "soon" at full capacity. He also said he is 60 to 70 years old. Sullivan said the water treatment plants cost between $35 million and $50 million.
"The citizens of Mineral Wells can't afford it," Light said.
Sullivan later said the sewage treatment plant would soon expand capacity.
Home construction is on the rise in the growing city. This includes The Wells, a 216-lot development along Garrett Morris Parkway where home construction is expected to begin in the coming weeks.
"With the growth you're talking about, this will be a critical issue for the city," Sullivan said, estimating the cost of a sewage treatment plant at $27 million to $35 million. "And that will be a problem."
Director of Public Works Scott McKennon said sewage from The Wells will be treated at the Willow Wastewater Treatment Plant in the Fort Wolters Industrial Park. He also said the city's sewage plant was last upgraded in the mid-1990s.
Sullivan then recommended using a portion of the city's portion of the COVID relief, American Rescue Plan Act to create capital improvement funds for water, general operations and airport funds. The city is allocated $3.6 million from the 2021 bill, in two annual installments of $1.8 million.
Sullivan said the permanent capital accounts he recommends would prevent departments from creating debt when costly needs arise.
"So we don't have to put that burden on citizens when we need a new ambulance that costs $50,000," he said.
Also on Tuesday, Fire/EMS Chief Ryan Dunn announced that Mineral Wells Regional Airport was pulling in $1.3 million in annual revenue.
His main recommendation was to establish a self-service refueling site there. It's necessary, he said, because the municipal airport burns two or three gallons of line to planes — often for pilots who just want to fill their tanks.