Summer Moon Fest Announces Series of Creative Workshops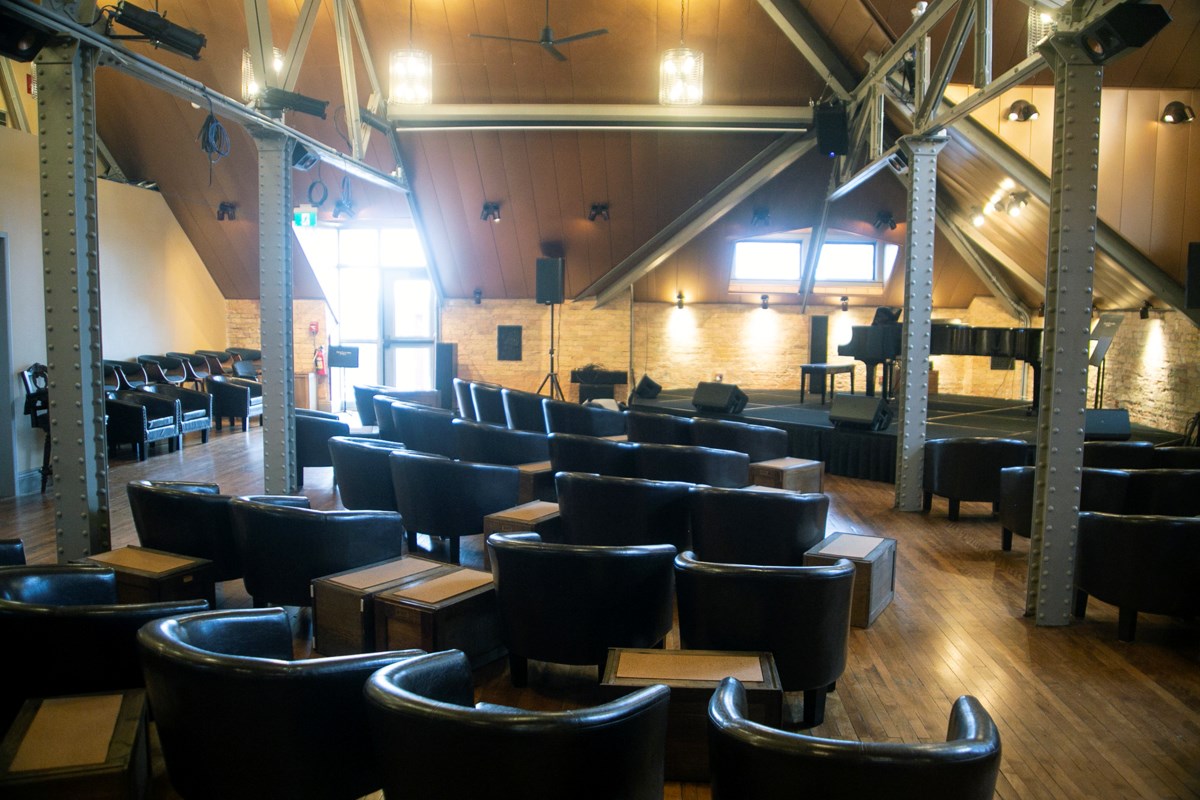 This year, the Summer Moon Festival will host a series of workshops at the Loft on the top floor of the Algoma Conservatory of Music on June 21-22.
Workshop topics include Indigenous culture, podcasting, creative writing, songwriting, filmmaking, and more.
"Access to these workshops is free, but a registration fee of $10 per workshop will be accepted for those wishing to support the operating expenses of the workshop series," reads a press release issued today.
Workshop details and registration are available in line.
The full text of the press release follows:
The Loft is proud to host the first series of interdisciplinary artists' workshops of the Summer Moon Festival in collaboration with Algoma University and presenting sponsor, Your Neighborhood Credit Union!
"We've been partners with Summer Moon Fest since before we opened our doors," said Greig Nori, sound engineer and music enthusiast at The Loft, who shared his excitement after two years of pandemic cancellations. "We look forward to seeing emerging artists learn from these workshops. We look forward to helping make Summer Moon Festival as synonymous with Sault as SXSW is with Austin, TX.
The first day of the workshop series will focus on close and intimate workshop topics such as:
• Introduction to Podcasting, from Borderline Radio
• Post-production, with Rolling Pictures
• The Do's and Don'ts of Written Media with Comic Book Writer and Writer, Jesse Jordan
• Telling Our Stories with Fringe North Artistic Producer Tova Arbus
• Live songwriting with Jay Case and Frank Deresti
The second day of workshops will focus on skills development and showcasing local Indigenous talent, facilitated by PACE – Algoma University's Professional and Continuing Education Program.
"These workshops will embrace the Seven Grandfather Teachings and cultivate cross-cultural learning between Indigenous communities and other communities," said Sumbul Syed, Algoma University PACE Program Director.
The two days of workshops, led by industry professionals, will take place at the Algoma Conservatory of Music Loft located at 75 Huron Street.
Access to these workshops is free, however an entrance fee of $10 per workshop will be accepted for those who wish to support the operating costs of the series of workshops.
To register for these great workshops or to learn more, visit website.
The title sponsor of Summer Moon 2022 is Your Neighborhood Credit Union (YNCU), in addition to support provided by the Ontario Arts Council. For more details on the schedule to follow and the events requiring registration, visit the websitefollow us on Facebook and @artsandculturessm on Instagram.
The Summer Moon Festival is an annual festival where organizations can work together to create and develop accessible, sustainable and multidisciplinary arts, culture and public heritage programming that supports tourism, economic diversity and the development of the arts sector. In the region. This event created a more welcoming and inclusive community for all through increased cross-cultural representation and connections and through the opportunity for community members to share multicultural experiences and programs. The Summer Moon Festival aims to promote and foster a sense of pride, place, belonging and inclusion in the community.