Take shape: a 3-day sculpture workshop for teenagers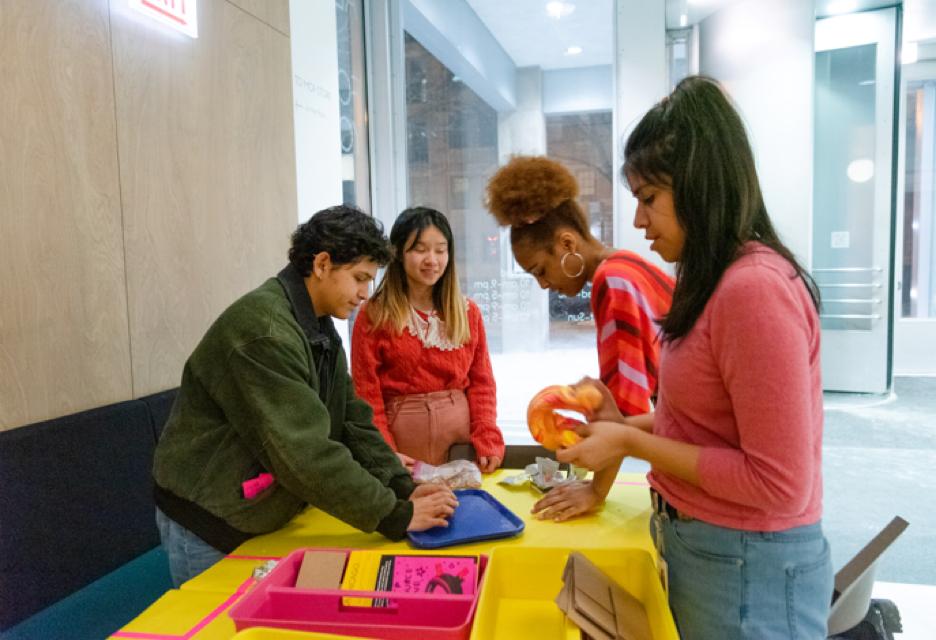 Join MCA Chicago for a 3-day sculpting workshop for teens ages 14-19, open to all experience levels, including beginners.
About the event
In To take shapeteenagers will explore the themes of the exhibition Nick Cave: For something elsean ode to those who, whether through racism, homophobia or other forms of bigotry, live their lives as "the other" – and a celebration of how art, music, fashion and performance can help us envision a fairer future life.
Teens will have the opportunity to connect with each other, explore the Nick Cave exhibit in detail, and create their own sculptures rooted in the exploration of identity with guidance from the sculptor and MCA alumnus Teacher Institute, Kat Alice Tae. Participants will also collaborate to create a zine showcasing their experience with Cave's work during the workshop, as well as their own explorations of self through sculpture. The zine will be distributed throughout the museum for the duration of Nick Cave: For something else.
Teens selected for the workshop will receive snacks and a transportation allowance if needed. All materials for the creation of sculptures will be provided by MCA through the Creative Chicago Reuse Exchange.