The Daily Herald – Beginning of the first creative workshop at Statia Self Made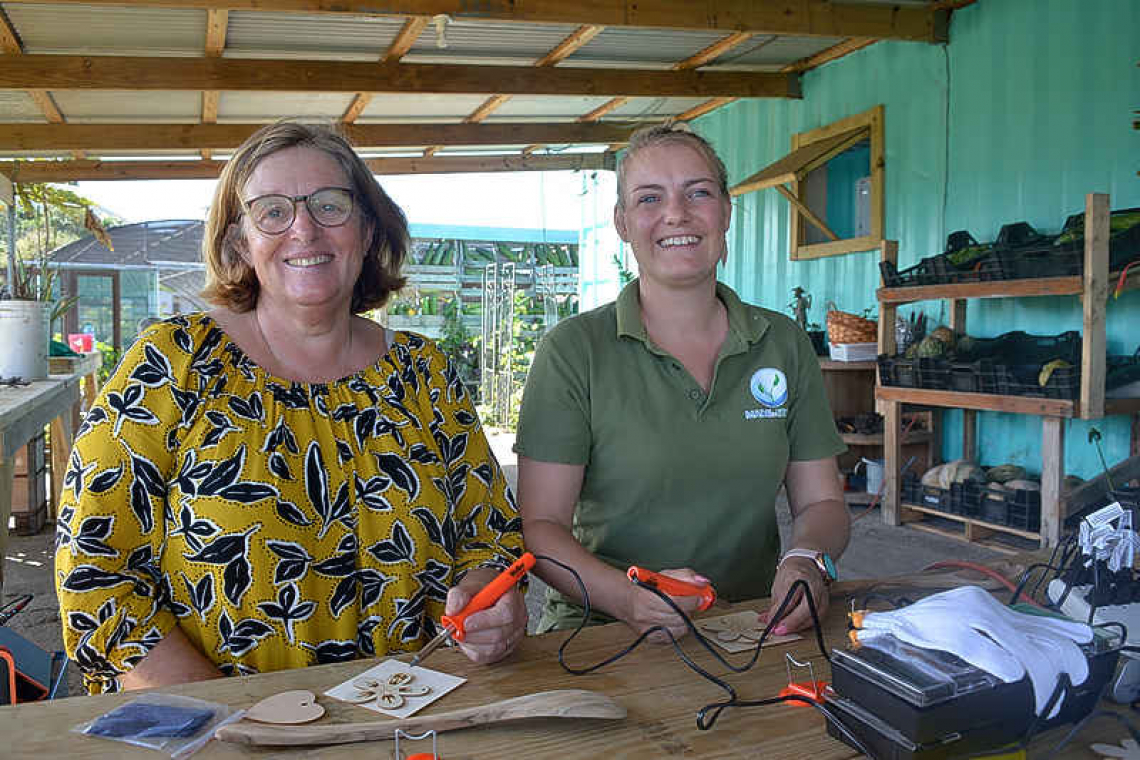 Rianne Vreeling (left) trains trainer Leonieke Zuiddam to motivate her trainees in the art of wood burning.
ST. EUSTATIUS – Statia Self Made's first weekly creative workshop took place last week. Every Thursday morning, Rianne Vreeling, retired teacher from Gwendoline van Putten school, will show young people and adults with social difficulties how to produce works of art that can be sold in the Made in Statia shop.
"I am delighted to be involved in this project," said Vreeling. "Art is a work of expression and realization. Our Statia Self Made artists will find excitement and a sense of accomplishment in making creative items such as jars, paper objects and even items to decorate the home.
Vreeling chose wood heating for the first workshop. "Wood burning, or 'pyrography', is a technique that was used by the ancient Greeks, Egyptians and Chinese. It literally means to write with fire. We use electric safety pokers to create artistic prints on a variety of different woods. It is a fascinating artistic medium.
Leonieke Zuiddam, who runs the new Care Farm, agrees. "Rianne knows how to motivate and energize our apprentices. Following predefined designs or just using the imagination, our workshop artists produced some very attractive wooden coasters, spatulas and spoons.
Financed by the Dutch cooperation funds ("Samenwerkende Fondsen"), the workshops are organized for schoolchildren, young people and adults with social difficulties as well as people who have broken the law.