Virtual Zine Workshop | Museum of the City of New York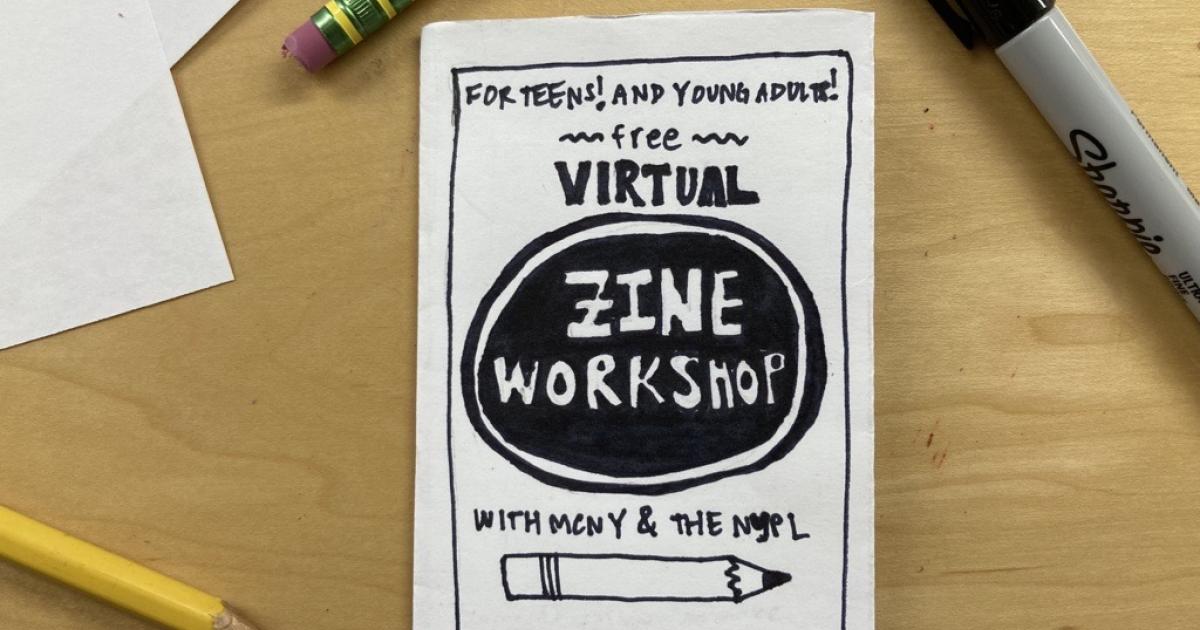 FREE! Registration required. Recommended for ages 13 and up.
Come create your own activist zines with the Museum of the City of New York and The New York Public Library! Delve into the stories of how activists have used zines and other printed materials in past and present movements in New York with artifacts from the New York activist exhibit and explore the power of the written word with NYPL librarians. Then get creative and learn how to make your own zine using materials you already have at home!
This intergenerational program invites teenagers and young adults aged 13 to 25 to connect and get creative! Families are invited to watch and participate together.
How it works
Sessions are taught live and interactive in a virtual setting that balances active engagement and confidentiality. The programs are presented in the form of webinars. You will be able to send questions, comments and observations via the chat function to the educators, but the participants will not use cameras or microphones and will not be visible on the screen.
Materials needed:
This is a FREE virtual event that will take place via Zoom. Registrants will receive a link prior to the event.
Free! Registration required.