Winter Writers' Workshop at HHS | News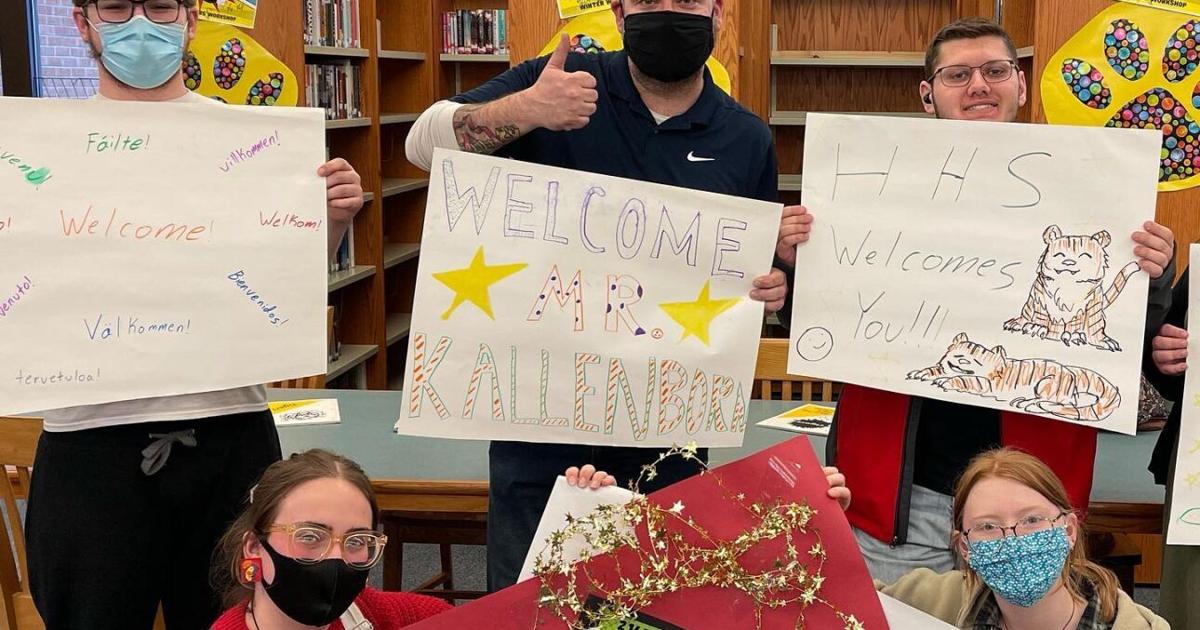 On February 16, the Herscher High School Media Center hosted a winter writers workshop featuring teacher, writer, illustrator and comedian Eric Kallenborn.
Kallenborn is the chair of the fine arts department and an English teacher at Oak Lawn High School. It emphasizes the use of graphic novels and comics in the classroom. He was there to help young writers at Herscher High School hone their craft.
Dawson Jordan, senior, shares, "Mr. Kallenborn had a fun personality and made the day interesting. He encouraged us to keep working towards our goals and gave us techniques to stay motivated. Seeing his creativity inspired us all.
Chloe Whalen, Jr., says, "I enjoyed the improvisation and creative thinking activities we did with him. It was a lot of fun and it was definitely a unique way to generate ideas. It was great to play with my creativity more than I usually do in a classroom. »
Blake Howle, a senior who hopes to write a book of short horror stories, reflects: "I understand how to find a way to continue the story when I'm on hold."
Jessica Brinkman, HHS Librarian, adds, "That was awesome!! (It was) so awesome to see their smiles, hear their laughter and witness their creativity. Mr. Kallenborn engaged them from start to finish.
Brinkman also notes that the Foods II students attending the presentation were involved in the cross-curricular task of preparing Kallenborn's lunch.